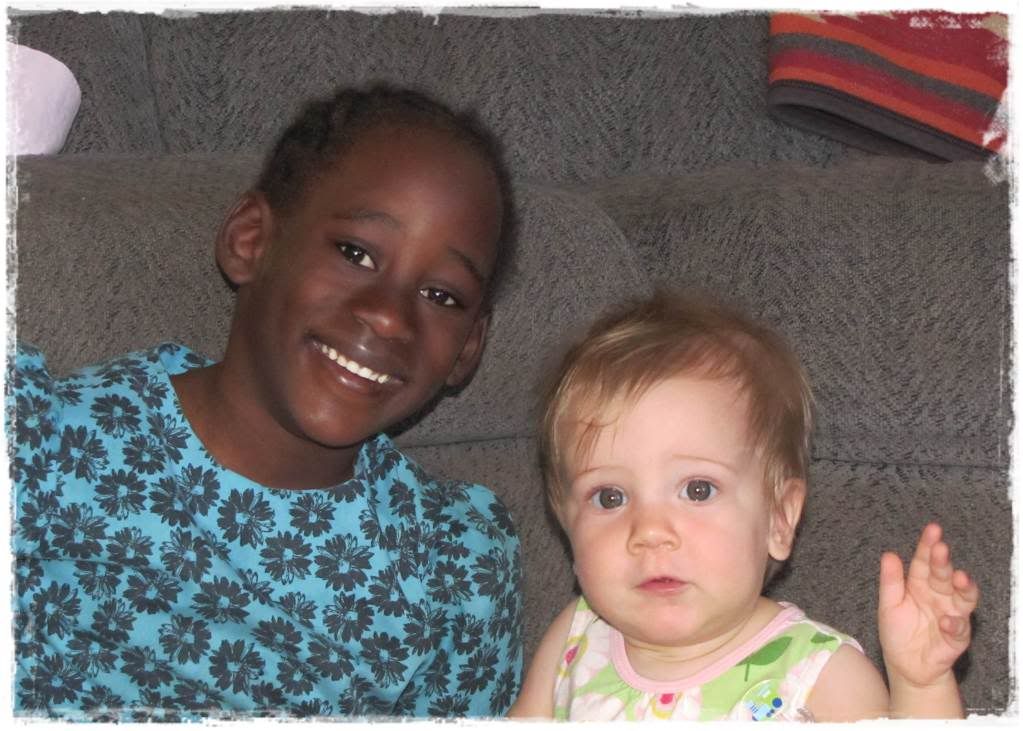 Lainer with Sophia... My children just loved playing with the babies.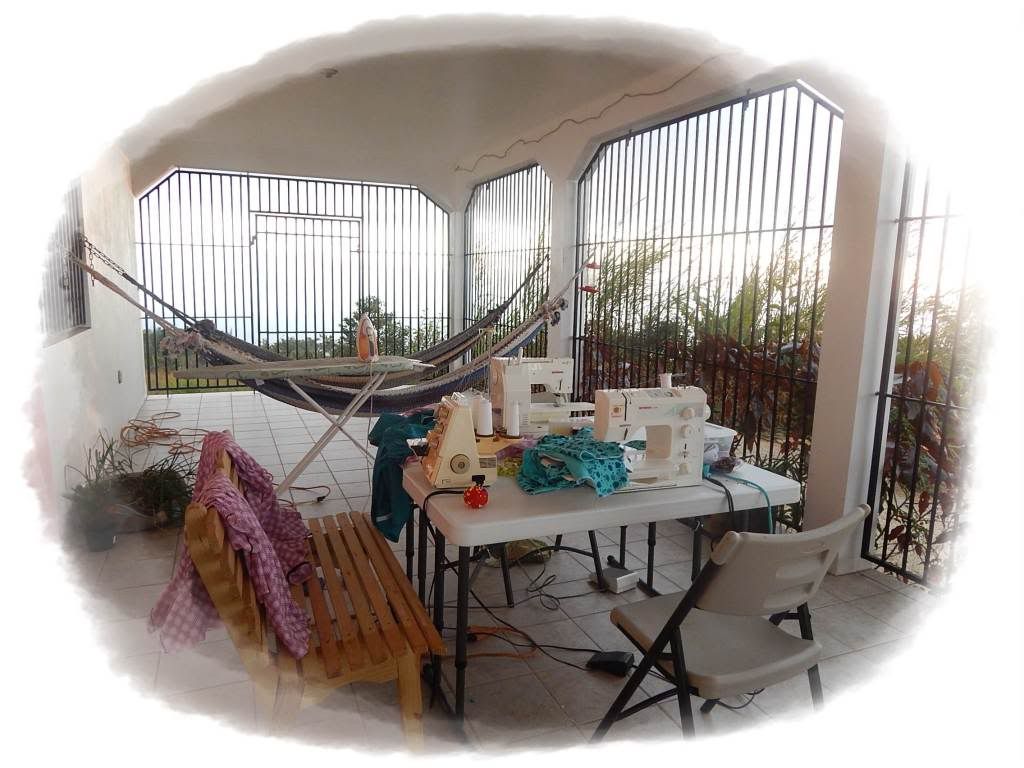 Sewing headquarters. Setting up on the porch worked out great!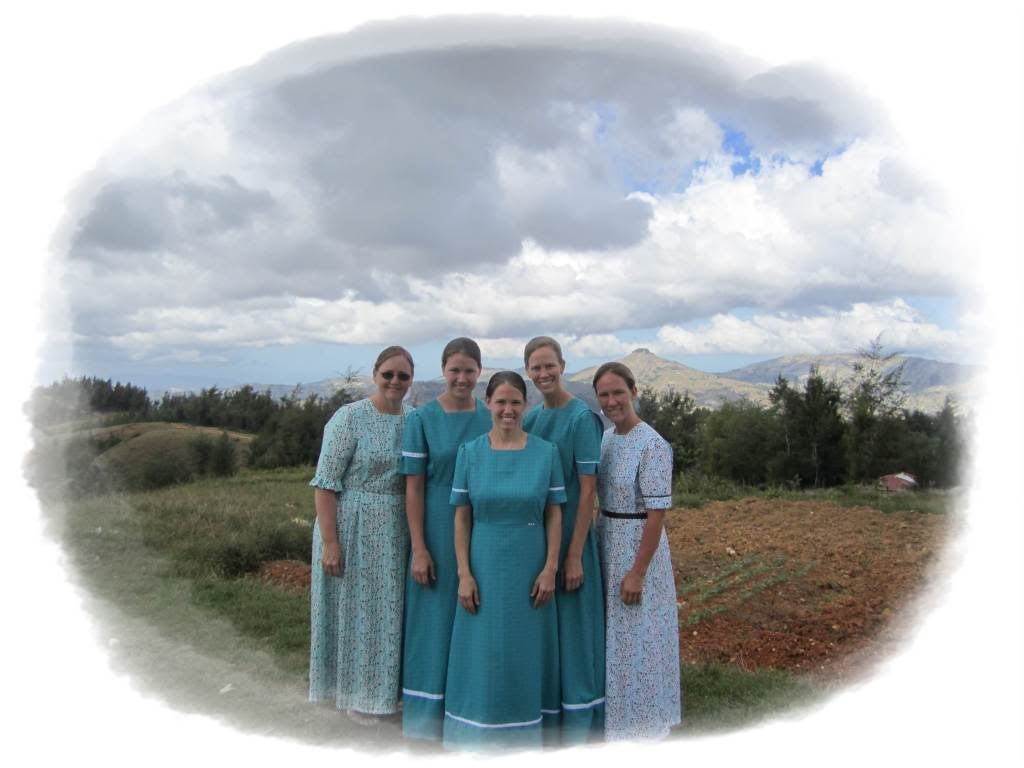 The ladies... From left to right: Hannah, Jean, Joyce, Ivy & Carol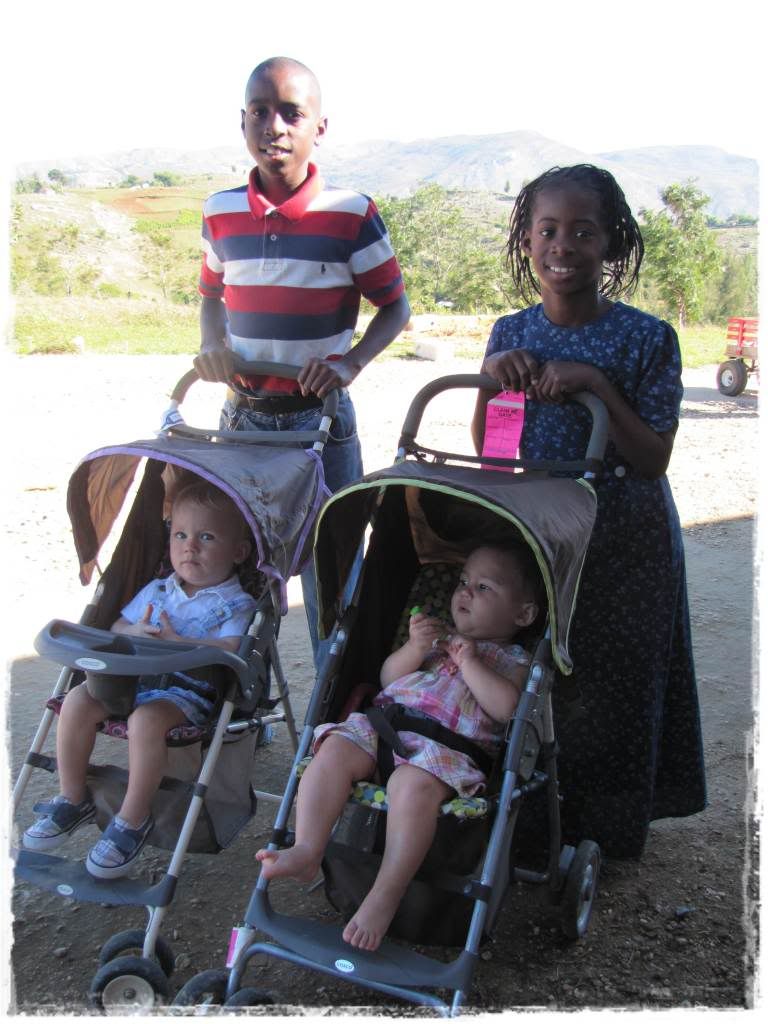 Babysitting babies in the strollers was no chore at all! :-)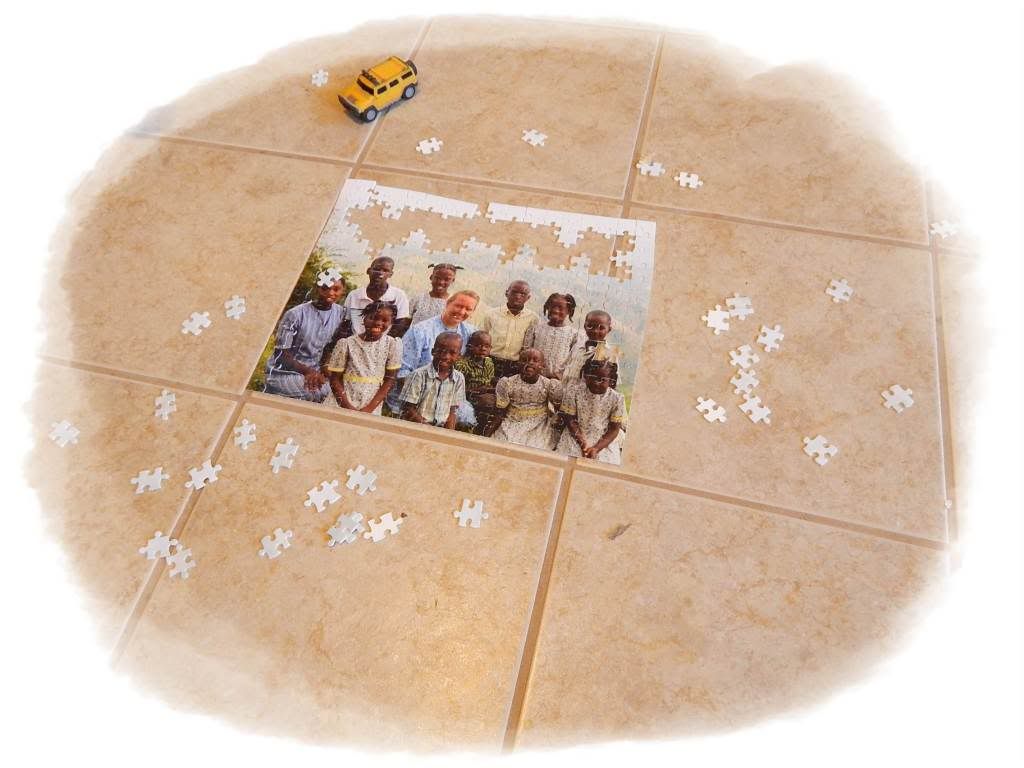 Joyce surprised the children with a puzzle of our family picture. It didn't take them long to figure out what the picture was! ;-)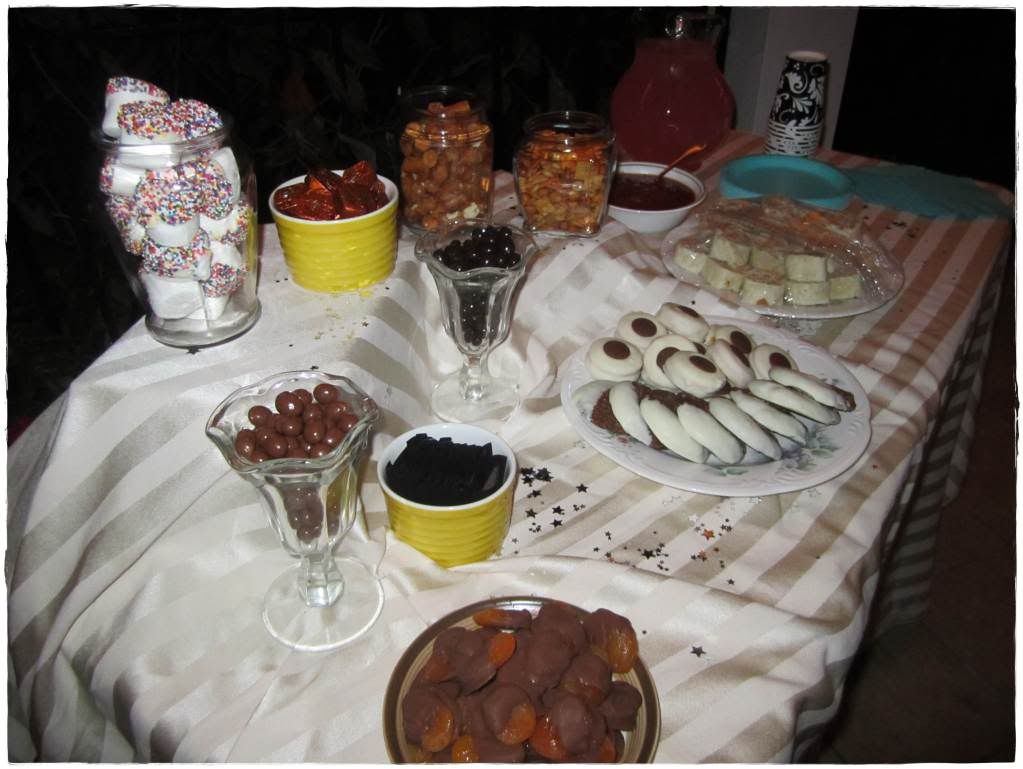 The ladies brought food and decorations to make a very special evening for us.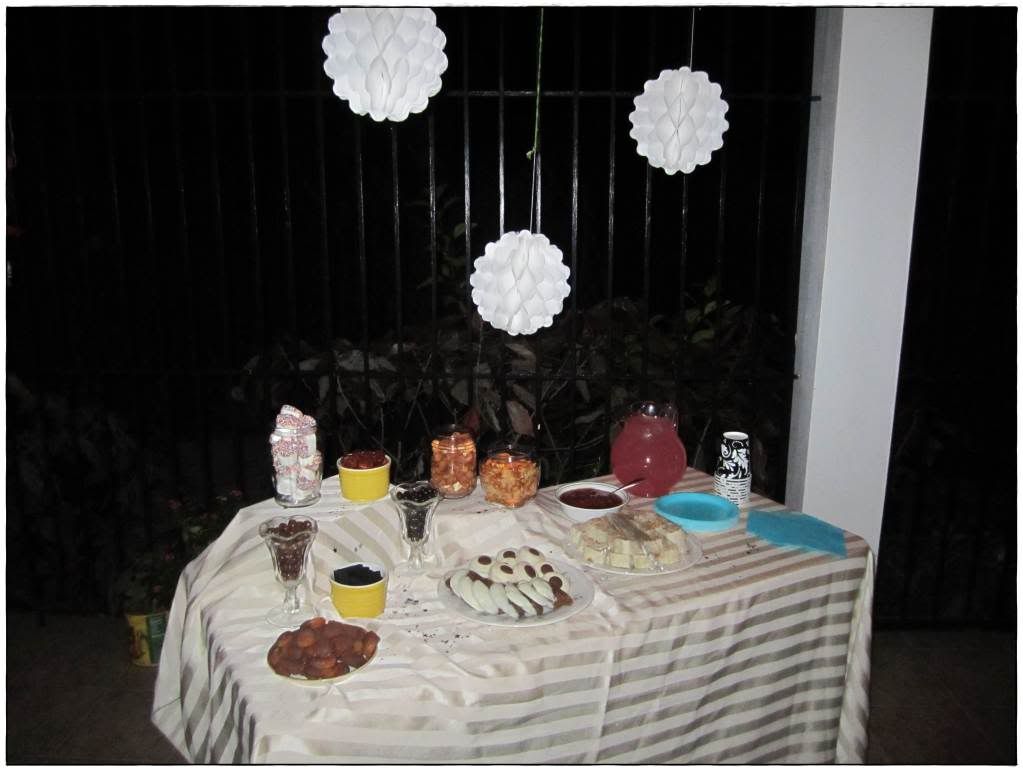 * Thanks to Jean and Hannah for sharing your pictures! :-)*