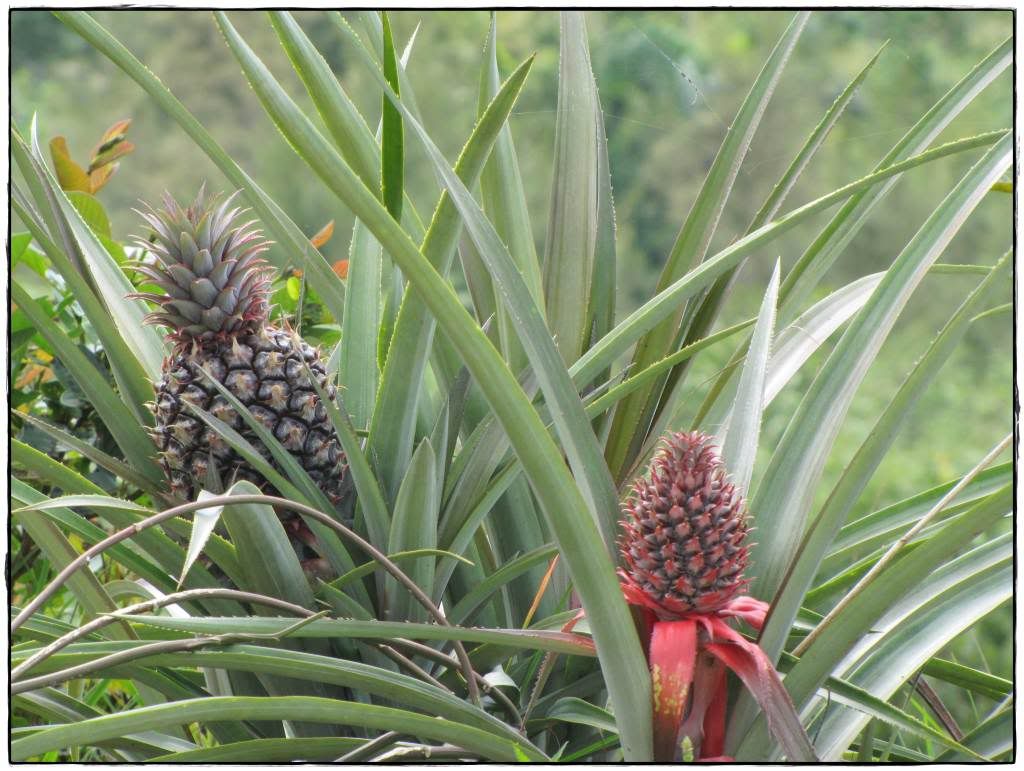 We love watching our own pineapples growing... you can still see the flower under the pineapple on the right. These plants give some of the sweetest pineapples, we ever had.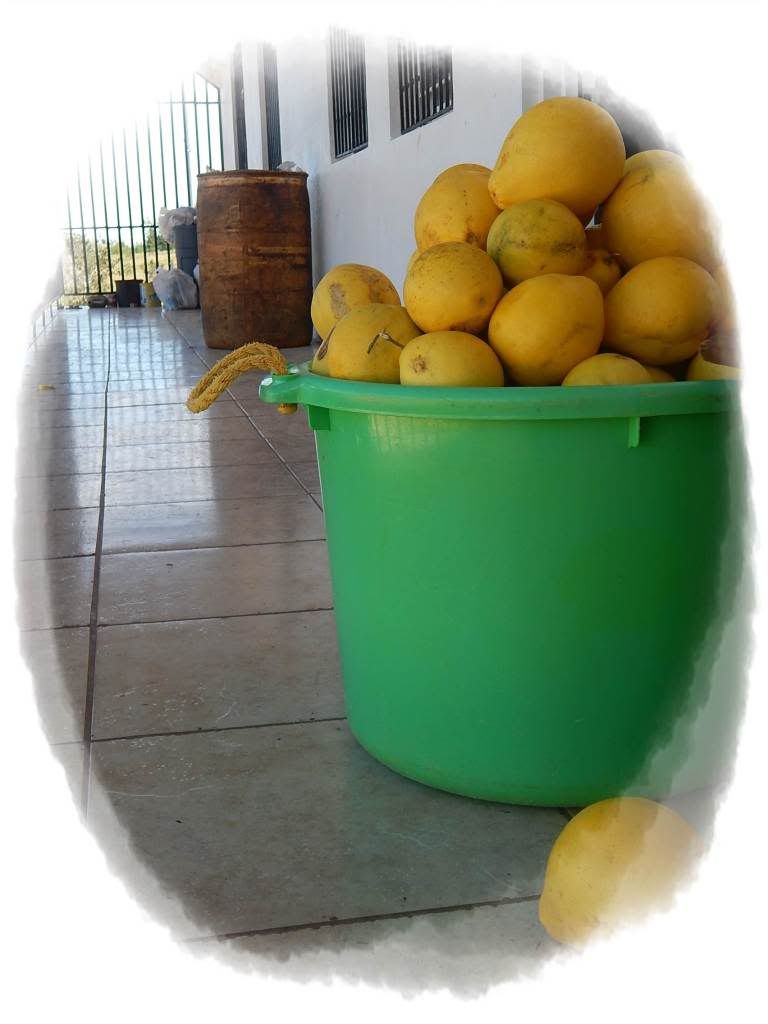 Yes, we buy lots of grapefruit these days!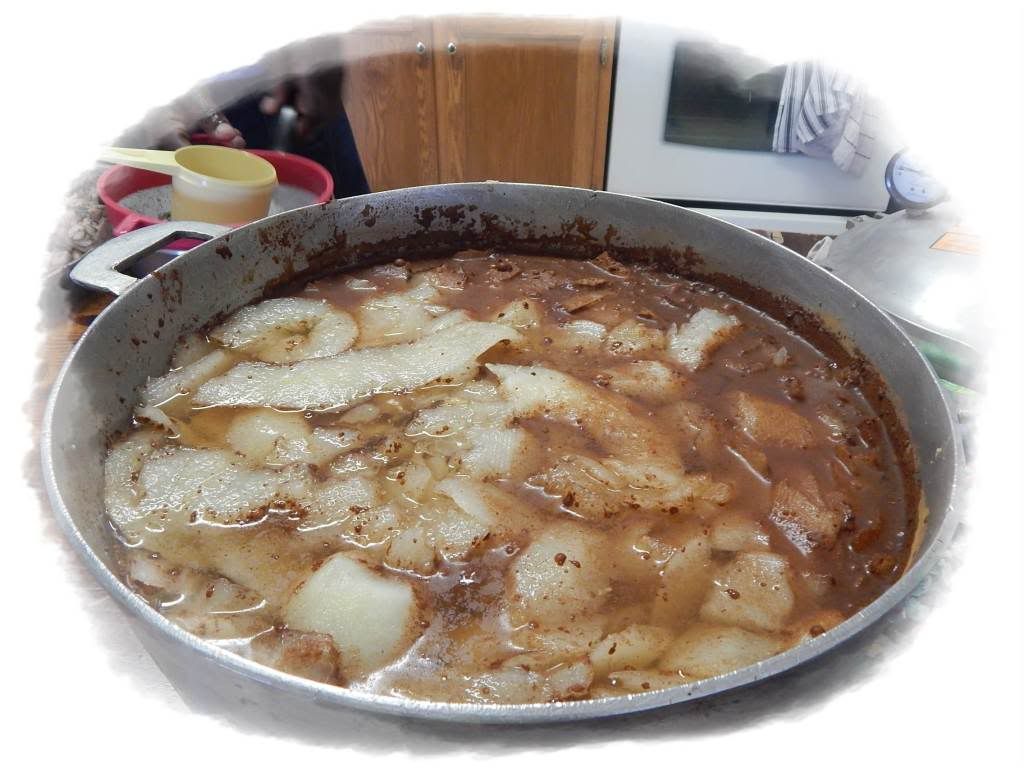 Grapefruit season is winding down, so we're trying to can enough jelly to last until next year. We have around 20 qt now, and have a few more batches to do before we call it quits.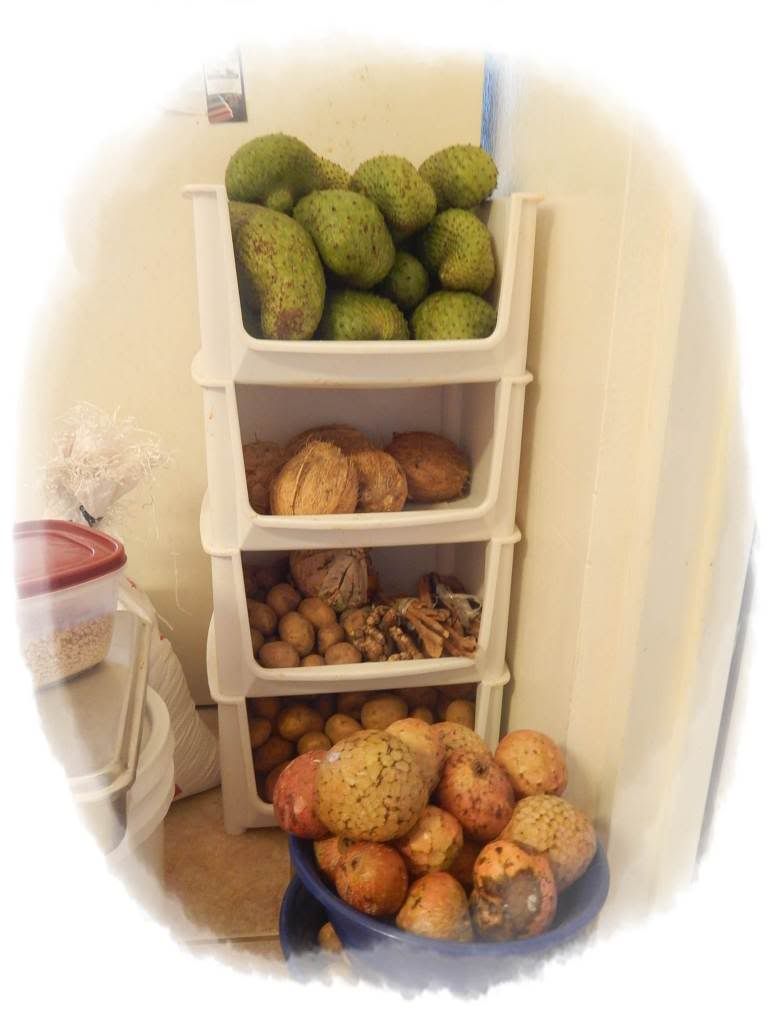 Here's a glimpse of our fresh produce bins... In the forefront is custard apples, then traveling from the bottom: potatoes :-); more potatoes, ginger root, and pine kindling (for starting our charcoal fires); coconuts (we use them in rice&beans nearly every day); the top bin a fruit called sour sop. Sour sop makes good milk shakes and is NOT sour like its name would imply! :-)