Finally here are some pictures from Thanksgiving Day... We enjoyed spending the day with the crew from Allegre. A late morning brunch started the day off, and then we had our traditional turkey dinner in the evening. It was a fun day...
The children enjoyed a treasure hunt...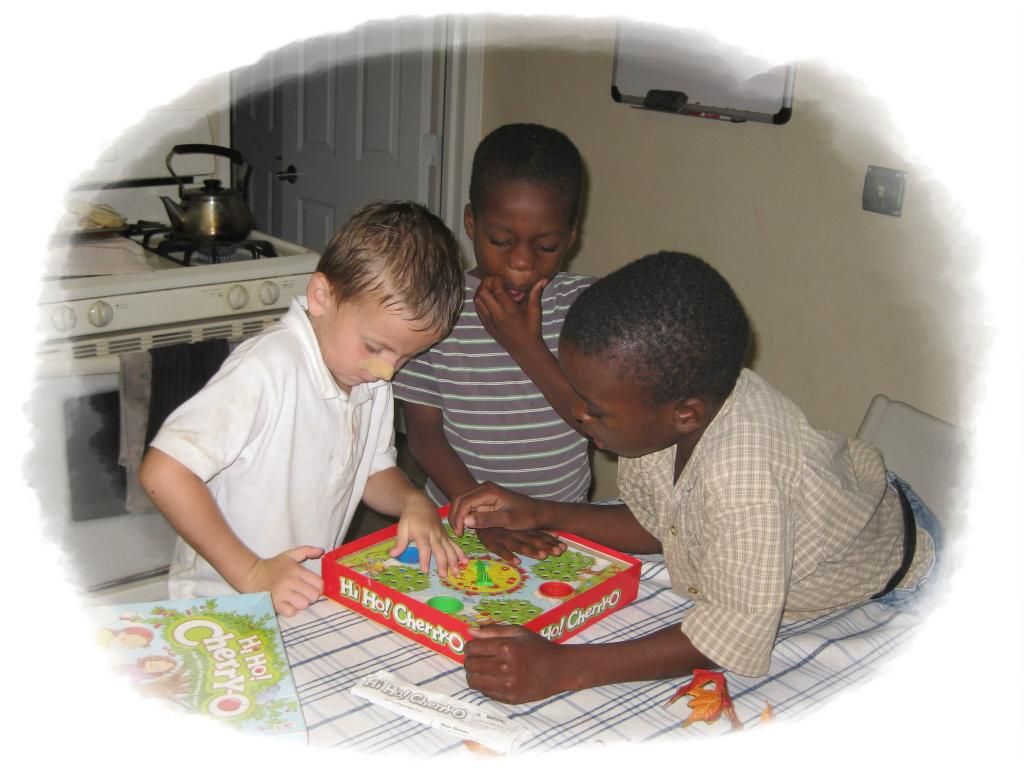 ...and games... (poor Alex suffered a bike accident and injured his nose!)
Enjoying the rewards of the treasure hunt...
And a pinata that a family from the States sent down...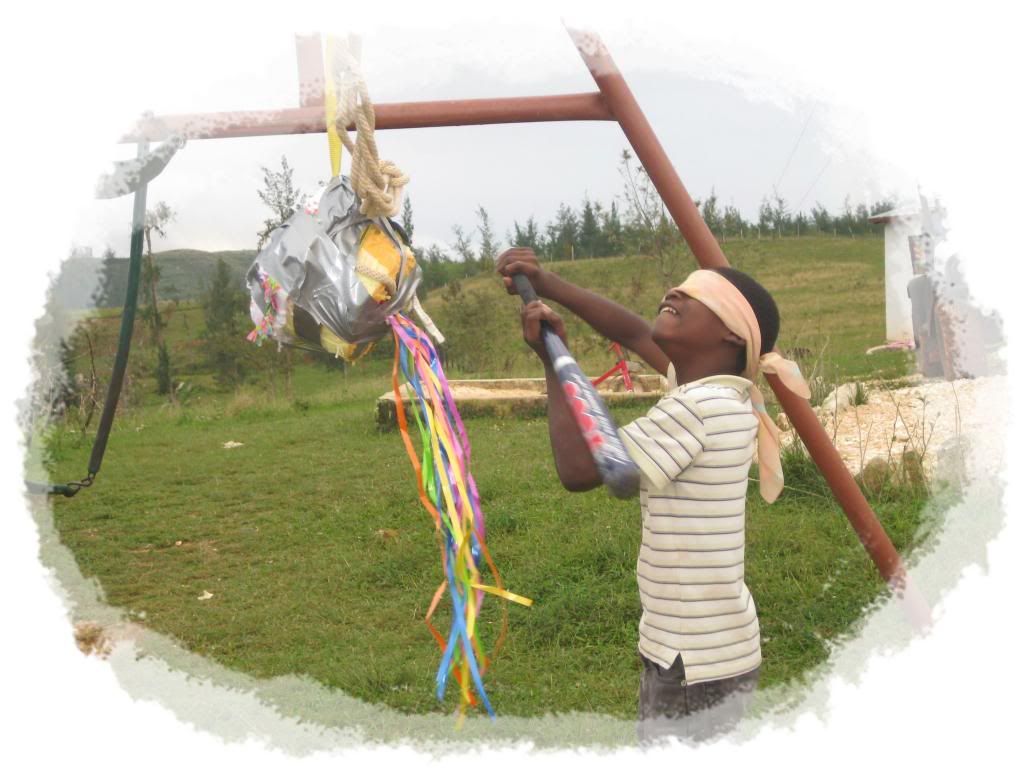 The children were thrilled! It's kind of getting to be a yearly tradition to do a pinata... and when it looks like the pinata will give out before everyone gets a fair chance to swing at it, well... it's duct tape to the rescue!!! :-)
There was singing in the unfinished addition
where the acoustics are really good...
...lots of interesting conversation...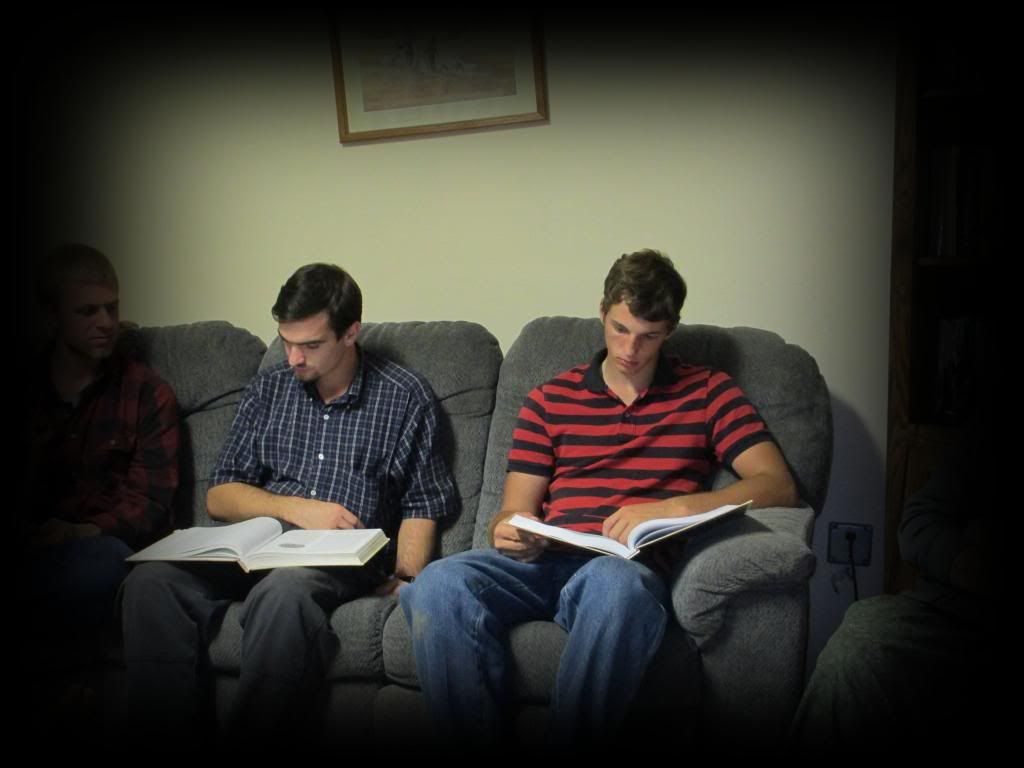 And what day would be complete without a few stories and laughs from "The Fishwrapper"???(They are the MOST READ books around here when we have guests!!! I like to tease that I'm going to start charging rent on 'em!!! :-)
And the perfect ending to a wonderful day...
Just love these sunsets around here!!!