Since the time change (don't ask me why Haiti observes daylight savings) it gets light at 5:30 in the morning and dark about the same time in the evening. Which means instead of playing outside till nearly bedtime, we have long evenings. The fun part about it is that we get lots of reading done. I enjoy reading aloud to the children and we have been reading lots of books about nature.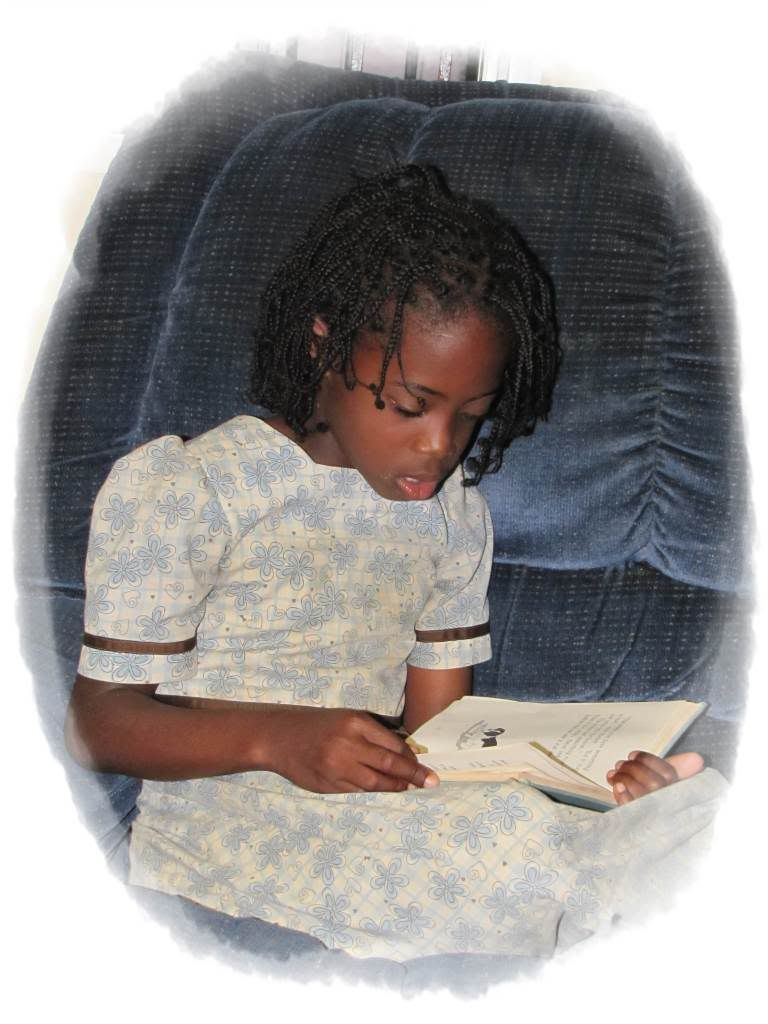 Cherlise has discovered the joy of reading... :-) I love it when my children are book worms!
Weston is an expert fisherman. One day my maid tried her hand at "fishing" and was amazed at the coordination that game takes!