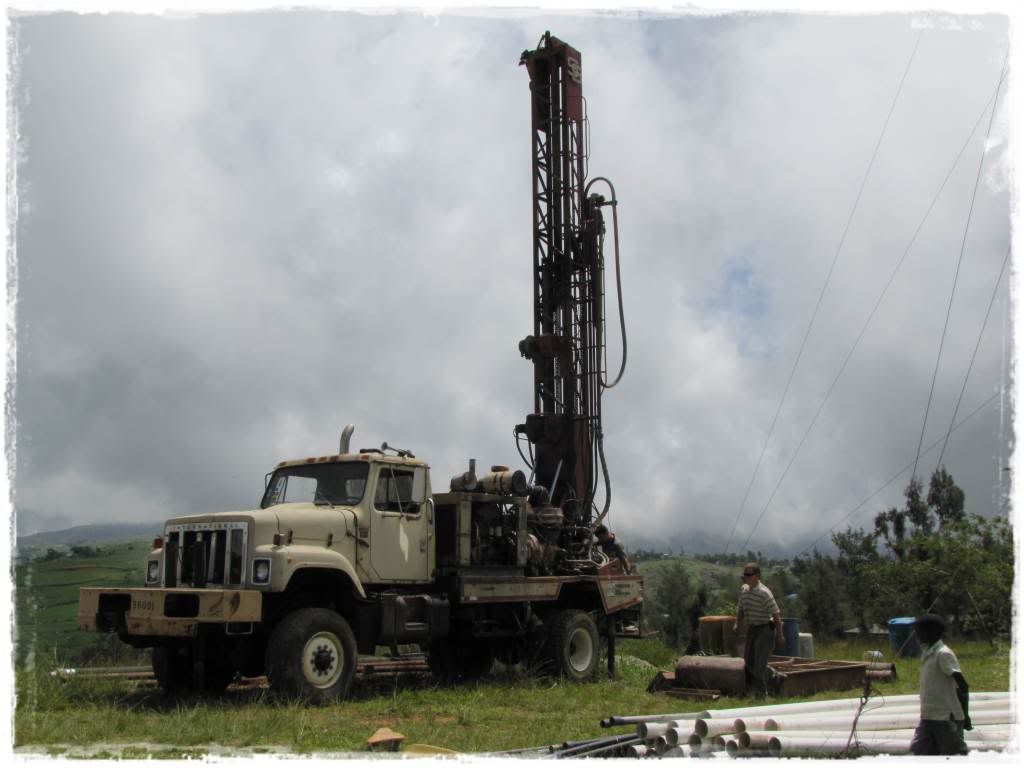 The guys were at it bright and early this morning getting the rig ready to go.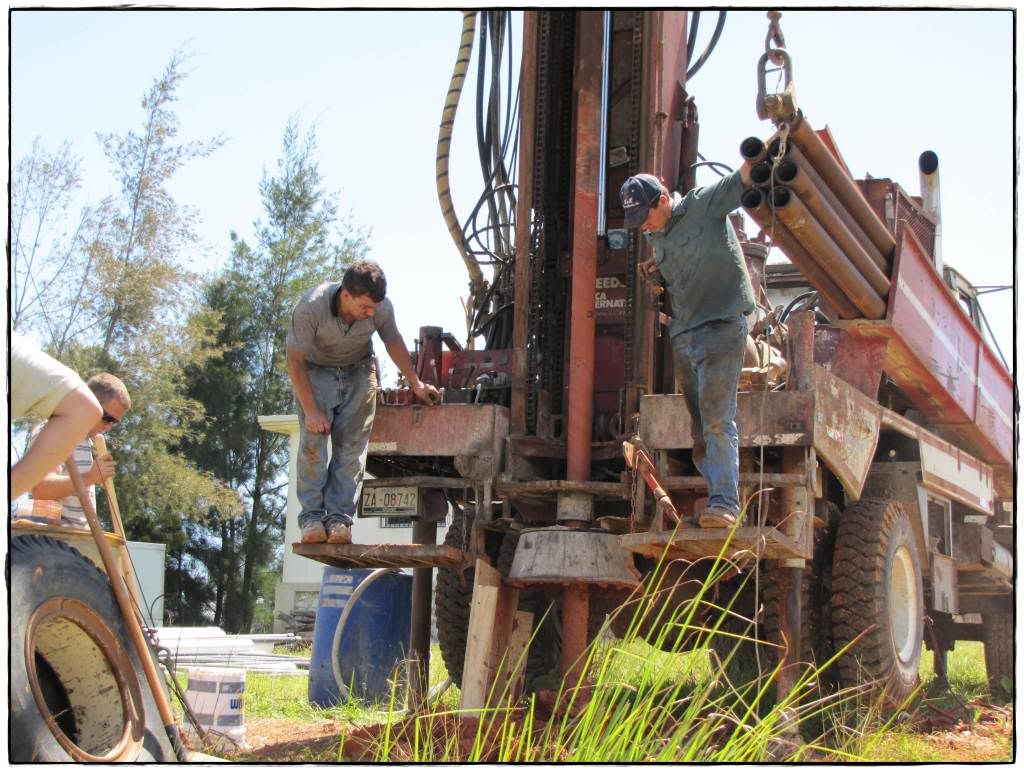 They started drilling around 2:00 this afternoon, and are down to about 100'. The first 80' was mostly soft dirt, then they hit solid rock; the going has been much slower now.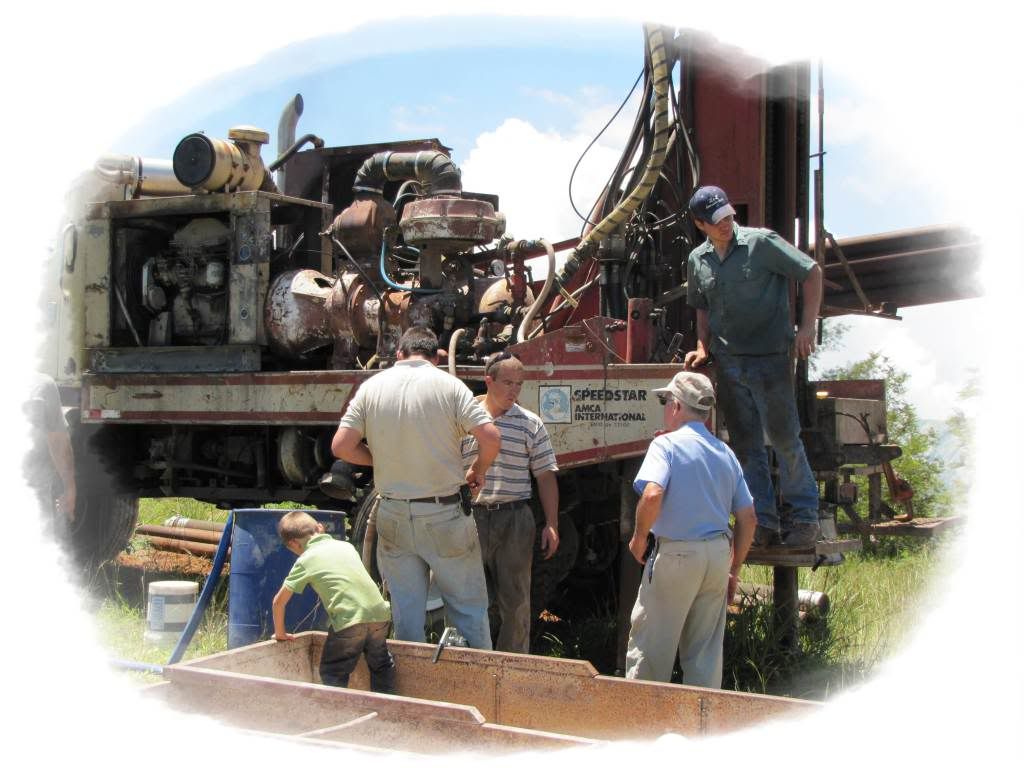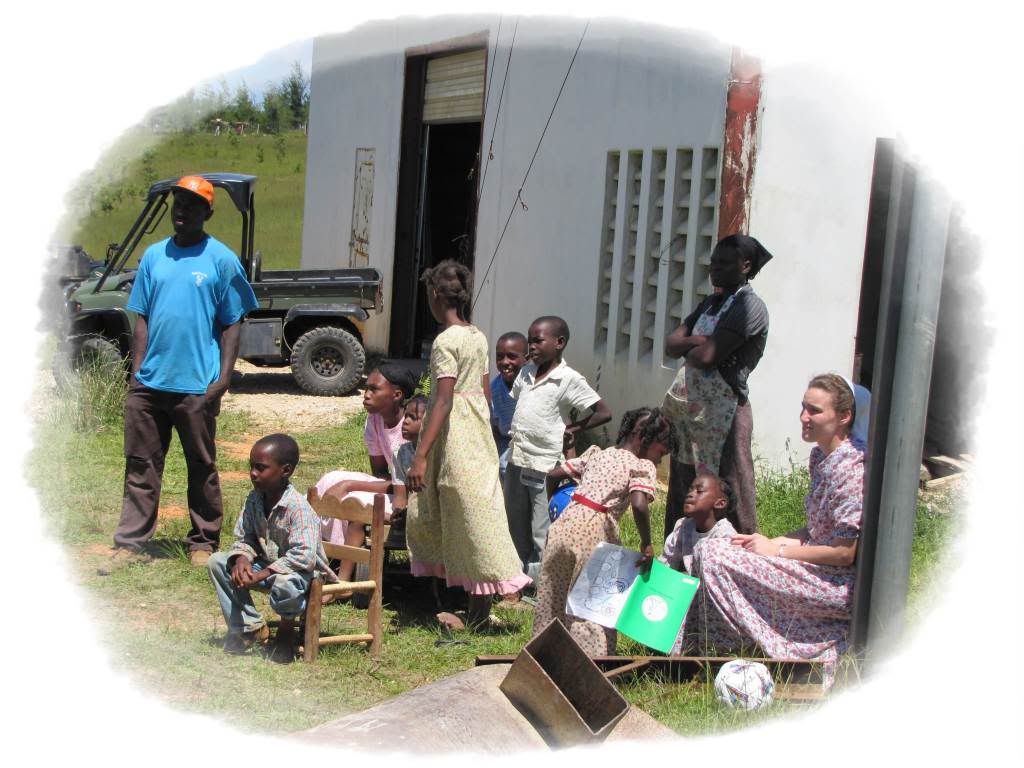 The children have been so intrigued by the whole process (grown-ups, too!!! :-))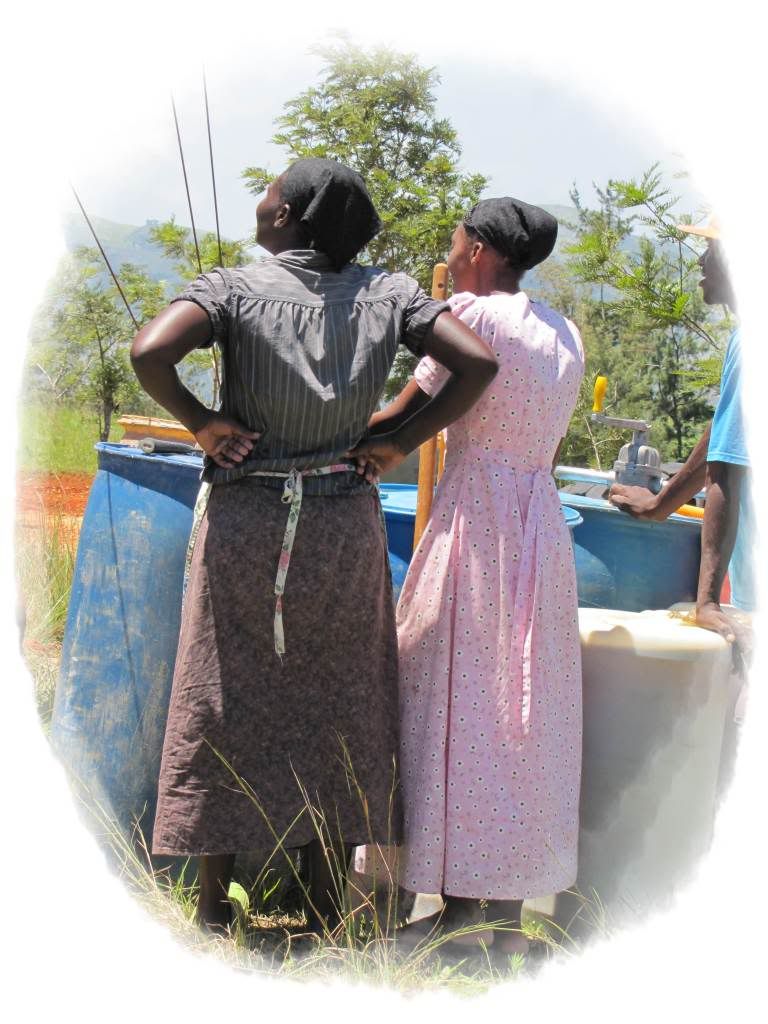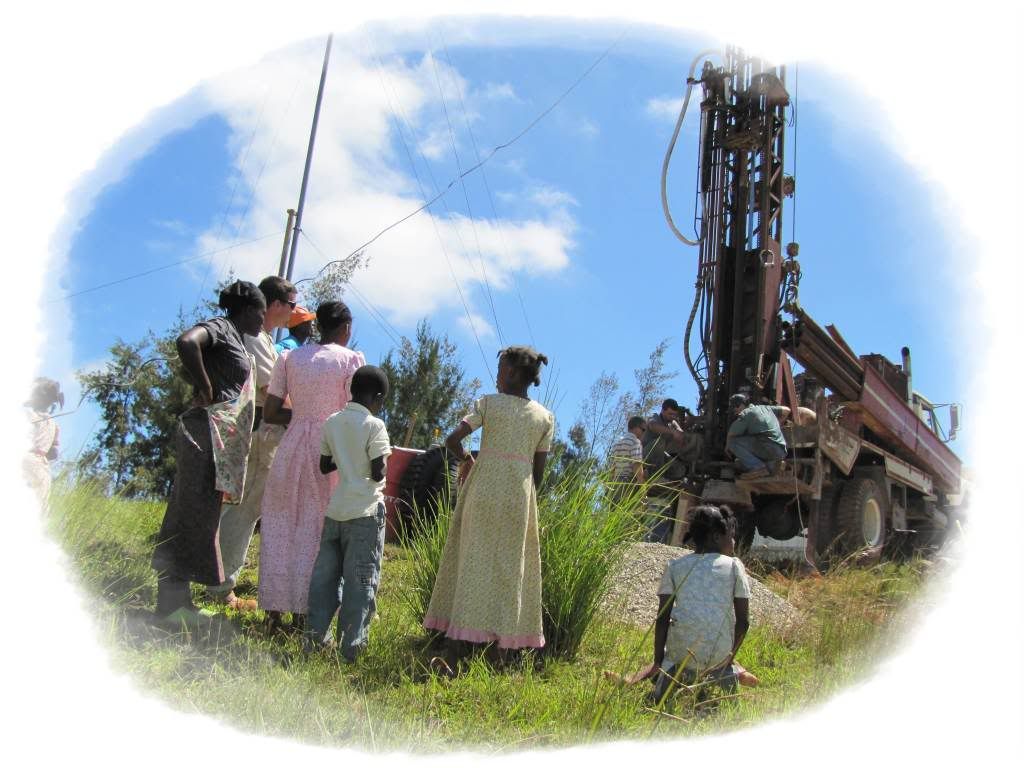 Please keep praying that we hit a good water source!!!